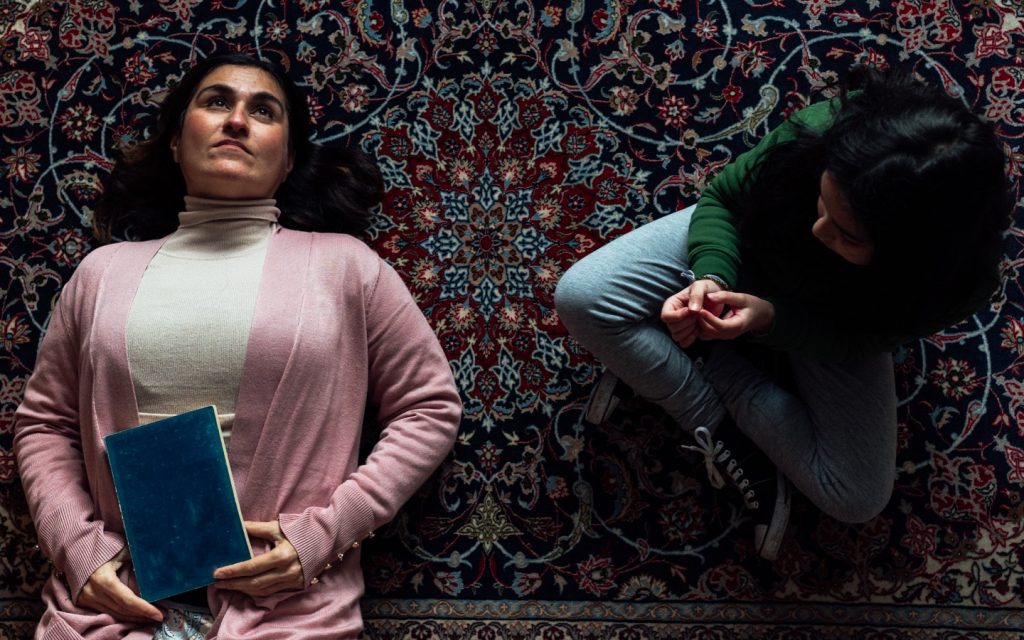 Supernatural drama
10 years after her daughter died, a lonely widow's home is infested by a mouldy manifestation of her daughter's spirit, but when her son returns from university and realises the severity of her emotional entombment she is forced to confront her festering guilt and choose between the living and the dead.
WRITTEN & DIRECTED BY: Maryam Hamidi
PRODUCED BY: Alysia Maciejowska
CAST: Nathalie Armin, Armin Karima, Stella Sorensen
STATUS: World Premiere – Glasgow Short Film Festival 2022
LANGUAGE: English / Farsi
BAHAR ('Spring'). Commissioned by BFI Network / Screen Scotland funded Short Circuit as part of their highly competitive 'Sharp Shorts' scheme. The film was shot in Glasgow during heavy COVID19 lockdown restrictions.

Release date: March 2022
World Premiere: Glasgow Short Film Festival 2022
US Premiere: Poppy Jasper International Film Festival 2022
Nominated: Best Score Underwire Festival 2022
Genre: Supernatural drama
Themes: Motherhood, Female focus, Grief, Iran, Migration, Family, Supernatural, Horror
LANGUAGE: English / Farsi
Photo credit Kevin J. Thomson
Trailer credit: Francesco Furlan
Read an interview with Maryam Hamidi here.