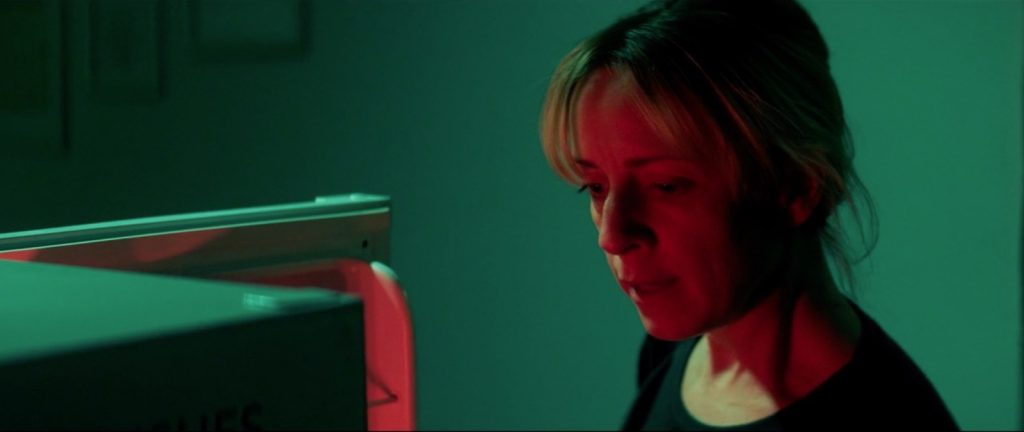 OCD heist thriller.
Leading scientist and OCD-sufferer, Dr Beth Anderson breaks into a high security compound in the dead of night and risks losing everything to save a colleague from an out-of-date sandwich.
WRITTEN BY: Rosy Barnes
DIRECTED BY: Douglas King
PRODUCED BY: Alysia Maciejowska
CAST: Claudie Blakley, Sharon Rooney, Alison O'Donnell
RUNNING TIME: 15′ 07″
Leading scientist, Dr. Beth Anderson, breaks into a high security facility in the dead of night. Why is she there? Is she a thief? A terrorist? A threat to national security? None of the above. Risking her career rather than admit the truth that she has Obsessive Compulsive Disorder (OCD) and overwhelmed by a fear of causing harm to others, she has been compelled into her most critical mission yet – to steal an out of date sandwich, in order to save a pregnant colleague from eating it. Just as Beth is about to lose everything, she finds connection and understanding from an unlikely source.
A tense, amusing and ultimately hopeful OCD-heist movie, starring Claudie Blakley (Gosford Park, Pride & Prejudice) and Sharon Rooney (My Mad Fat Diary, Dumbo), and punctuated with a standout score by Alexandra Hamilton-Ayres, Do No Harm is about the absurdity and pain caused by living with Obsessive Compulsive Disorder.
Scottish Film Talent Network / BFI Network / Screen Scotland funded.
Recently completed and on its festival run.
World Premiere: Raindance Film Festival (28th Oct 2020) – nominated Best UK Short
https://cinema.raindance.org/film/do-no-harm/
Selected: Aesthetica Film Festival – nominated Best Thriller
https://www.asff.co.uk
Scottish Premiere: Glasgow Short Film Festival – Scottish Competition
https://glasgowshort.org/shows/do-no-harm