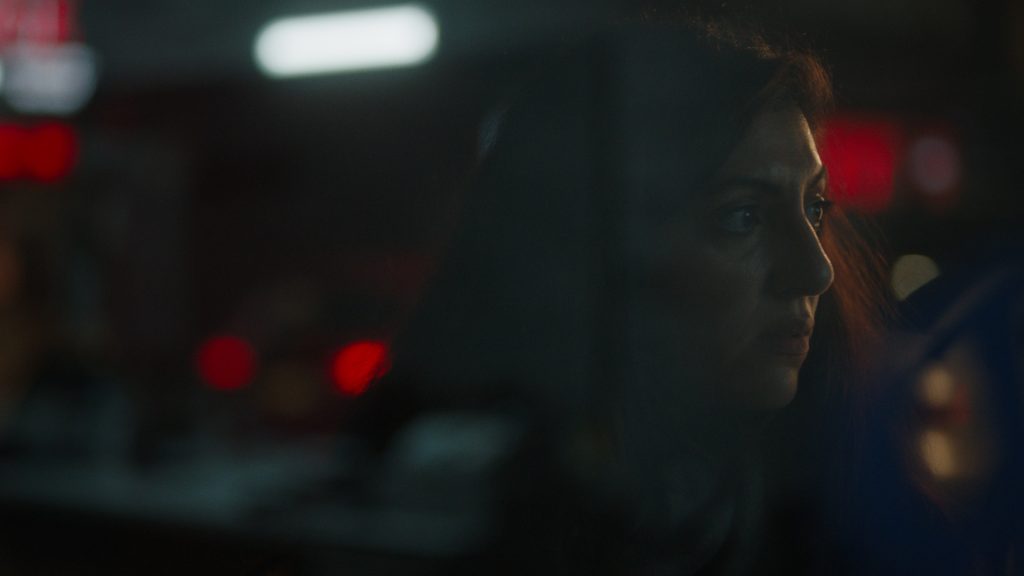 Psychological drama
WRITTEN & DIRECTED BY: Dhivya Kate Chetty
PRODUCED BY: Alysia Maciejowska
CAST: Dilek Rose, Umit Ulgen, Stephen McCole, Tavish McRorie
STATUS: released Aug 2022
LANGUAGE: English / Turkish / Kurdish
Whilst waiting for her asylum claim to be assessed in Glasgow, a Kurdish refugee's infatuation with a charismatic Turkish barber forces her to confront her past trauma in order to face the future in hope.
Set in and around a Glasgow housing estate in the aftermath of the suicide of an asylum seeker, THE BARBER centres around LEYLA, mum to FIRAT, a Kurdish activist and asylum seeker whose immigration status is hanging in the balance. Reluctant, or too traumatised, to revisit her past, she exasperates her immigration officer with her reticence – save for a vague description of nocturnal visits to her prison cell from a man with a moustache they called "Sewal" – the brute. A chance encounter with charismatic Turkish barber, HASAD, sets Leyla's life askew.
Commissioned by BFI Network / Film Hub North and Film4.
World premiere Edinburgh International Film Festival 2022 (nominated Best Short Film). Screenings include Aesthetica Films Festival and Leeds International Film Festival.

"I have always been interested in stories around migration. I have a great love and affinity with French arthouse cinema. THE BARBER merges these interests. In the early noughties, I studied the harsh realities of immigration interviews: officers fixated on dates, times, and forensically proving inconsistencies in asylum seekers' stories, with little understanding of the role trauma plays in memory. The knowledge that people from different sides of brutal conflicts can and do end up in the same small area of host countries, stayed with me. In 2017 / 18, I explored issues of migration and the legacies of oppression in my documentary, GLASGOW, LOVE & APARTHEID, reflecting and fulminating on former UK prime minister, Theresa May's infamous statement 'If you think you are a citizen of the world, you are a citizen of nowhere'."
-Dhivya Kate Chetty
Cinematography…. Jamie Cairney
Editor…. Mark Fraser
Casting Directors…. Des Hamilton and Sophie Pearson
Music…. Leif Kaner-Lidstrom
Sound Design…. Sam Auguste
Production Design…. Alice Cousins
Costume Design…. Denise Coombes
Make Up Design…. Michelle Watson
Stills Photography…. Brian Sweeney

EXECUTIVE PRODUCERS
For Film4…. Max Park and Amy O'Hara
For Film Hub North…. Benjamin Taylor and Roxy McKenna
For MTP…. Simon Mallison and James Heath
Read an interview with Dhivya Kate Chetty and Alysia Maciejowska